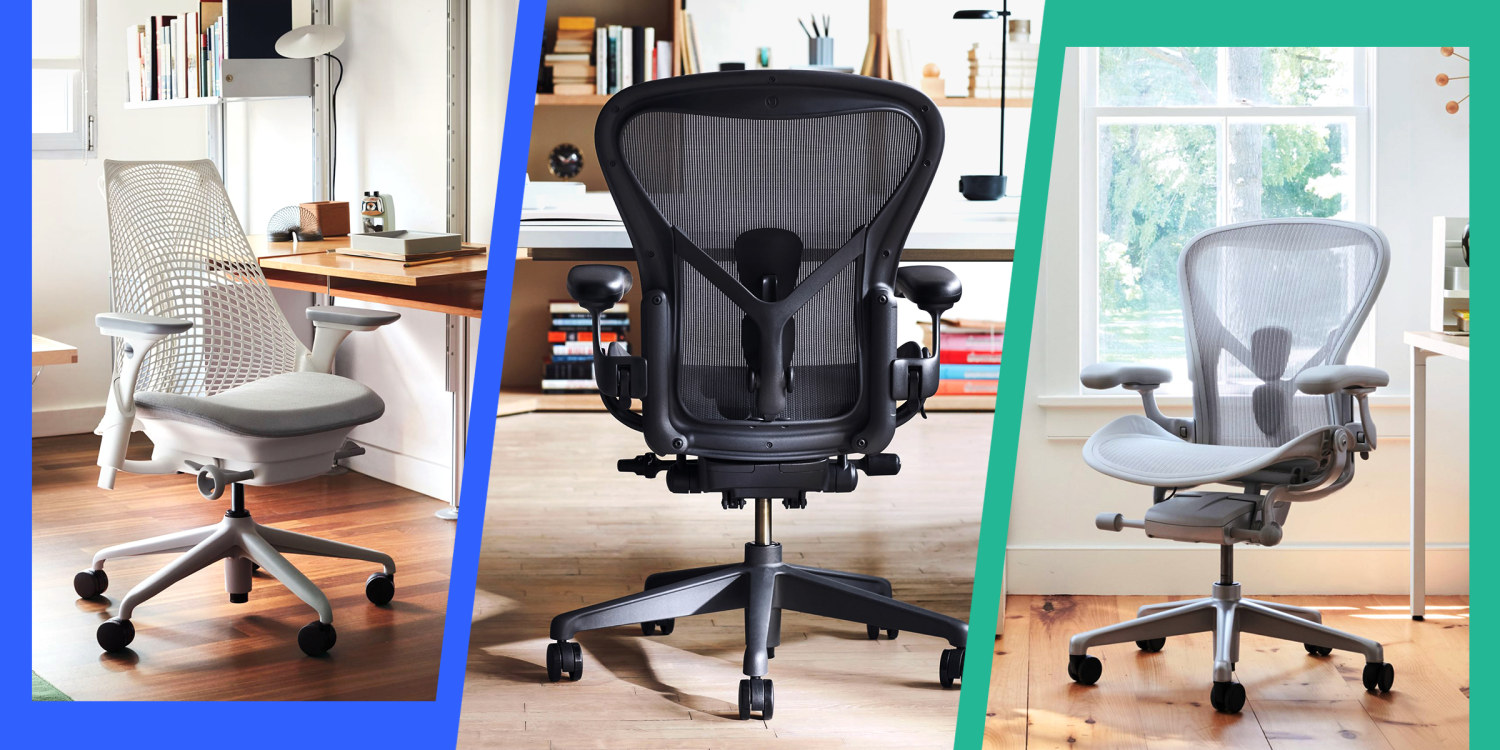 The market for ergonomic chairs is expanding because they ensure a good postured, upbeat, and productive workforce
Utility and awareness give a fillip to the market of any product or service, and it's no different when it comes to ergonomic chairs. The market for ergonomic office chairs has shot up exponentially over the past decade and it's poised for further growth. Like any comfort and care giving product, ergonomically designed desk chairs do what they're designed for; with remarkable ease. They keep corporate professionals and workers healthy, fit, and motivated.
The necessity of a fit workforce is what drives the market for ergonomic chairs. And a cognizance of this was taken by furniture manufacturers. Probably what made them mull over the ergonomic design in office chairs was a growing expenditure by corporate houses, and companies on employee health, fitness, and mental well-being.
They might have gauged that extended working hours in offices was proving detrimental to the body postures of employees, and even managers, and CEOs. Intuitively, or, we can say based on statistical data, furniture manufacturers foresaw a wide gap between workplaces and ergonomic furniture. The rest as they say is history.
Today, offices can hardly function without ergonomic desk chairs. Managers, CEOs, and even discerning employees are now quite well-versed with the concept of ergonomic offices and the benefits and comforts they extend to them and their fellow-professionals. What's been a shot in the arm for an expanding market of ergonomic desk chairs is the fact they have found immense fondness with the managerial lot. The most prominent endorser being Tim Cook, CEO of Apple Inc.
What Are Ergonomic Chairs?
Simply defined, an ergonomic chair is a chair that provides an ideal posture, and a straight back to anyone who sits in it. Primarily, ergonomic desk chairs are designed for employees. They are usually made of mesh, or leather with comfort as the basic feature. Aesthetically too, ergonomic chairs score quite high, and they enhance the visual appeal of any place where they are deployed. Ergonomic chair market is rising due to these factors.
The other highlight of ergonomically engineered office chairs is that they are equipped with five wheels. This helps easy maneuverability of those office workers who use them for long periods of time. Through ergonomic chairs, movement and mobility in offices becomes a cakewalk. And this also a reason why the market for ergonomic desk chairs is expanding all over the world.
What Features Of Ergonomic Chairs Make Them Popular And Marketable?
Ergonomic chair market is riding on a handful of features that make them a hot favourite in corporate houses. Let's look at their supremacy above normal chairs. These traits of ergonomic chairs are highly marketable.
Adjustment Friendly Design, Good Posture
Adjustability according to individual body shapes and sizes is a major reason for a growing ergonomic chair market all over the world. Thanks to adjustment, those who use ergonomic chairs relish their office work, because they don't have to overstrain their backs, necks, spines, and shoulders. Ergonomic desk chairs are fitted with wide armrests, lumbar support, cushioned pads, and five wheels.
The highest marketable trait of ergonomic desk chairs is their posture improving ability. And this is something that chair manufacturers cash-in on to a great extent. Every employee who gains knowledge, and every boss who checks the health and fitness of employees is a veritable push to the ergonomic chair market. It's their adjustment friendly technology that everyone cherishes.
Feel Good Factor, Increase in Productivity
The market for ergonomic chairs is propelled by the fact that those who use them feel good, safe, and stay fit and healthy. Ask yourself, won't you feel good and confident if a good posture becomes your hallmark? Now talking from the market point of view, goodies are always in demand. Similarly, an ergonomic chair is now viewed a token of pride because it makes you feel good.
Furthermore, ergonomic office chairs fetch high market points as they facilitate increased productivity. From an employer's perspective high productivity is directly proportional to high returns-on-investment (ROI). Holistic growth piggybacks on ergonomic chairs, and this is a feature that has given new growth trajectories to their market.
Less Medical Expenses, More Retained Earnings
Reduced medical bills is also a vital factor that boosts the market for ergonomic chairs. Employees with good postures, and naturally aligned backs and spines hardly fall ill. Due to this, absenteeism and lack of focus at work are almost done away with. Those who market ergonomic chairs should pitch these points to buyers. This will help them in carving a niche for themselves in the ergonomic chair market.
Another marketable point is that when a company spends less on medical bills, some portion of that money can be channelised back into the business. Balance Sheets usually show that as 'Retained Earnings'. Which corporate bigwig would disagree with that? And this does have a telling impact on the market for ergonomic chairs.
Aesthetics, Beauty Personified
Ergonomic chairs are highly aesthetic, and this also drives their market to the upper levels. Leather ergonomic desk chairs, in particular, look so alluring that no connoisseur boss would want to miss out on them. Mesh desk chairs also add grace and elegance to a workplace, although their colour schemes are limited.
When beauty becomes a part of an office's repertoire, it becomes a talk of the town. And this aspect is so marketable that it governs the market for ergonomic chairs considerably well. Beauty, grace, elegance, and appeal act in alliance to shape ergonomic chair market all over the globe.
Conclusion
To conclude, we can say that ergonomic chair market continues to witness strong growth trends. They are adjustable, fitness facilitating, aesthetic, and profit-increasing. For a chair that's used by millions of professionals, these are golden attributes. No wonder, ergonomic chairs are so marketable, and will continue to rule the roost in the future. After all, ergonomic offices are here to stay.