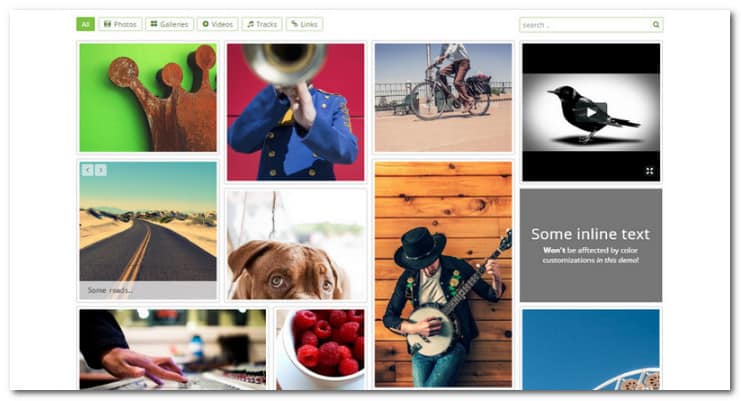 If you're using WordPress to manage your website, then you're probably using a plugin to create galleries of images. But are you making simple mistakes that could cost you traffic and jeopardize your SEO?
Here are four common mistakes people make with their WordPress gallery plugins:
Not Optimizing Image File Names
When you upload an image to your website, the file name is important for two reasons: first, it's what people will see when they hover over the image on your site, and second, it's used by search engines to index the content of your page. So if you're not giving your images descriptive, keyword-rich file names, you're missing out on an opportunity to optimize your pages for both users and search engines.
Not Using Alt Tags
Alt tags are text descriptions of images that screen readers use for the visually impaired and by search engine crawlers. Like file names, they provide an opportunity to include keywords that can help improve your page's SEO. But even if you're not worried about optimizing your site for search engines, alt tags are still important because they provide a way for people who can't see the images on your site to understand what they're about.
Inserting Full-Size Images Into Posts
Many WordPress gallery plugins make it easy to insert full-size images into your posts or pages. But unless you're using a responsive theme, those images will look huge on mobile devices and may cause your pages to load slowly. So instead of inserting full-size images, insert smaller versions sized appropriately for the width of your content area. You can always link to the full-size images from the gallery page if you want people to be able to see them.
Forgetting About Image Titles And Captions
The title and caption fields in most WordPress gallery plugins are easy to overlook, but they're a great opportunity to provide more information about your images. The title is used by screen readers and is also displayed when someone mouses over an image, so make sure it's descriptive and keyword rich. The caption field is usually visible below the image, so use it to give people more context about what they're looking at.
By avoiding these simple mistakes, you can ensure your WordPress galleries are optimized for users and search engines. And that means more traffic and better SEO for your site.
How To Use The WordPress Gallery Plugin To Sell Your Images Online?
Many people have this question about how to sell your images online with a great profit. If you're a photographer or an artist who sells images online, the WordPress Gallery Plugin is a great tool to help you beautifully display your work and sell it directly from your website. Here's how to use it:
First, install and activate the plugin. Then, create a new gallery by going to Gallery> Add New in your WordPress admin dashboard.
Give your Gallery a name and select which images you want to include. You can upload new images or select them from your existing media library.
Once you've selected your images, click the 'Insert into post button. This will add the gallery shortcode to your post or page.
Now, you need to publish your post or page, and your Gallery will be live on your website. If you want to sell your images, you can go to Gallery> Settings in your WordPress admin dashboard and select the 'Enable e-commerce' option. This will add a 'Buy Now' button to each image in your Gallery.
When a visitor clicks on the 'Buy Now' button, they'll be taken to a checkout page where they can purchase the image. You can set the price of each image in the gallery settings.
FooGallery is the best WordPress gallery plugin that allows you to easily edit your images with a simple interface. It also has a feature of image protection. FooGallery also allows you to add captions and descriptions to your images. So there you have it! WordPress Gallery Plugin is a great way to sell your images online. Give it a try today!
How To Choose The Best Image Gallery Blocks For The WordPress Gutenberg Editor?
There are many factors to consider when choosing the best image gallery blocks for the WordPress Gutenberg block. The most important factor is the purpose of the image gallery. Are you creating a gallery for a portfolio? Or, are you wanting to create an image slider for a blog post? Once you know the purpose of your Gallery, picking the perfect block becomes much easier.
If you want to showcase multiple images in one space-saving block, go with a masonry or justified grid layout. These layouts are ideal for blog posts and portfolios. Choose a carousel or slideshow layout if you have images that need their personal space to shine. These layouts work well if you have content like recipes or product images.
Finally, don't forget to consider the style of your WordPress theme when choosing a gallery block. Some themes come with custom gallery blocks that match the site's overall aesthetic.
Conclusion
Picking the perfect WordPress gallery block doesn't have to be difficult. Just take some time to consider the purpose of your Gallery and match it with the right layout and style. With a little planning, you can create an amazing image gallery that wows your visitors and drives more traffic to your site.